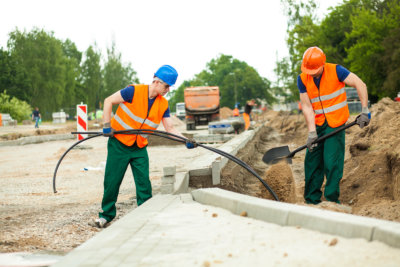 Elegant General Contractors offers valuable, innovative services for every stage of your construction project – from inception to completion. To ensure the quality of our services, we offer the expertise of our project team composed of experienced, highly skilled contractors and construction professionals who operate with uncompromising quality and integrity. Our team is adept in a variety of markets and industries, and can work on a broad range of projects – from residential, industrial, to commercial projects.
At Elegant General Contractors, we offer our expertise in design build, pre-construction, construction, integrated delivery services, post-construction, and general contracting services.
Type of Work Elegant Provides:
Demolition
Renovation
Painting
Landscaping
Site Clean up
Paving
Pressure Washing
Job Duties of a Contractor
As your general contractor, you can rely on our team to:
Plan all phases of a construction project from beginning to end as these phases pertain to their knowledge area
Estimate costs of material labor, machinery, and any other expenses to formulate a bid price
Prepare a timetable to present to clients to illustrate a project timeline
Interact with other professionals such as an architect or an engineer to gather information about a project
Follow laws and regulations to make certain that a project site is up to code
Make alternate plans for inclement weather
Ensure the safety of employees and other workers on a job site
Provide guidance and job tasks to workers and oversee job performance
Inspect old buildings to verify structural integrity
Follow up on jobs to make sure elements are in working order
Complete any necessary paperwork including legal permits or new work orders
Meet with clients to discuss project and schedule follow-up meetings
Provide employees with motivation and encourage quality work
Put project back on schedule when emergencies or new timelines arise
Want to learn more about what we do? We invite you to check out our Recent Projects page to get a better idea of what we can do for your construction project.
Talk to an Expert
For service-related inquiries and other concerns, give us a call at 210-593-0362 for assistance.