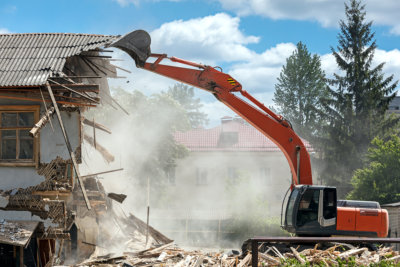 Elegant General Contractors maintains a fleet of modern demolition equipment, making us highly capable of carrying out all types of demolition. We have successfully demolished properties of all shapes and sizes. We handle everything including but not limited to:
Apartments
Bridges
Community Centers
High Rises
Industrial Plants
Malls
Residential Homes
Smokestacks
Tunnels
And everything else in between
 
For your future demolition needs, please get in touch with us.